Tomato Ketchup!!! Tomato Ketchup!!!
From exotic to comfort food, there's always one thing I ask before I start eating …
Guess What?  
Ketchup!!! Ketchup!!! Ketchup!!!
So, Tomato Ketchup is a staple in my diet, whether I'm indulging in exotic dishes or comfort food. And when it comes to natural and thick ketchup, my go-to brand is Priyom. I truly believe that Priyom Tomato Ketchup will become the world's favorite ketchup. The secret to its unbeatable taste is the use of the finest selected tomatoes, premium natural vinegar, and top-quality spices. The right combination of these creates the best of the best ketchup, The perfect blend of these ingredients results in a mouth-watering ketchup that is loved by all. That's why Priyom has secured a place on kitchen shelves everywhere.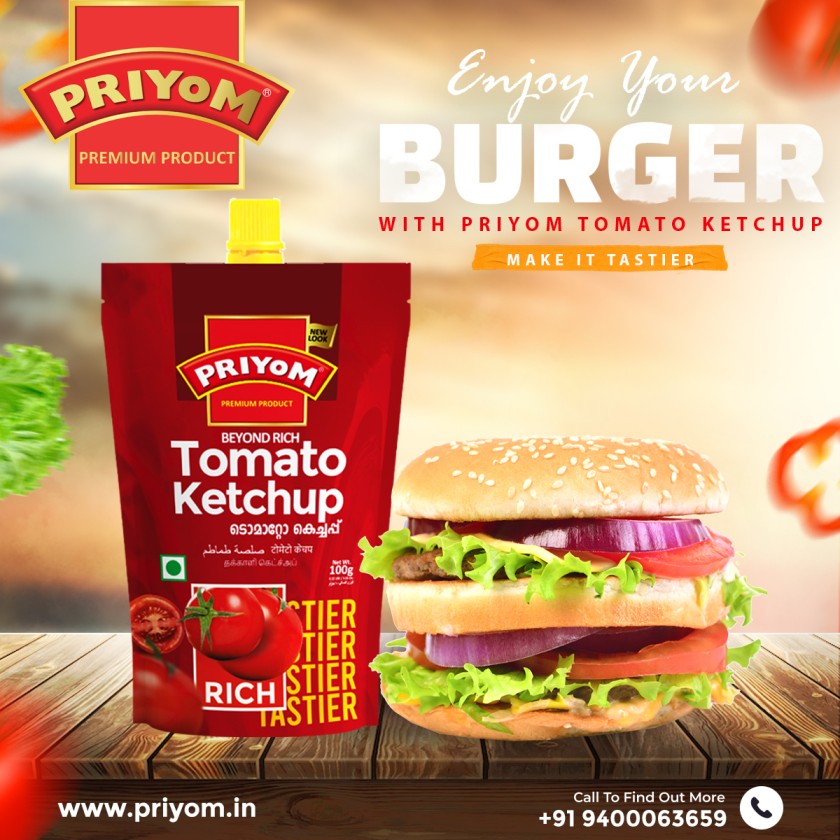 Every time I dig into fries, burgers, fried chicken, sandwiches, or any other dish that I love to accompany with ketchup, I can't help but think of Priyom. Tomato ketchup is a widely loved condiment that adds flavor to snacks around the world. From Indian cuisine to western cuisine, tomato ketchup is a versatile ingredient that blends seamlessly with any recipe. Additionally, Priyom is made from all-natural ingredients and is free from artificial preservatives, colors, flavors, and emulsifiers.
To know more watch our Youtube video : https://www.youtube.com/watch?v=W3MXWwOKKOs
Follow us on LinkedIn : https://www.linkedin.com/company/65719656/admin/
Follow us on Facebook : https://www.facebook.com/priyomindia
Follow us on Instagram : https://www.instagram.com/priyomindia/