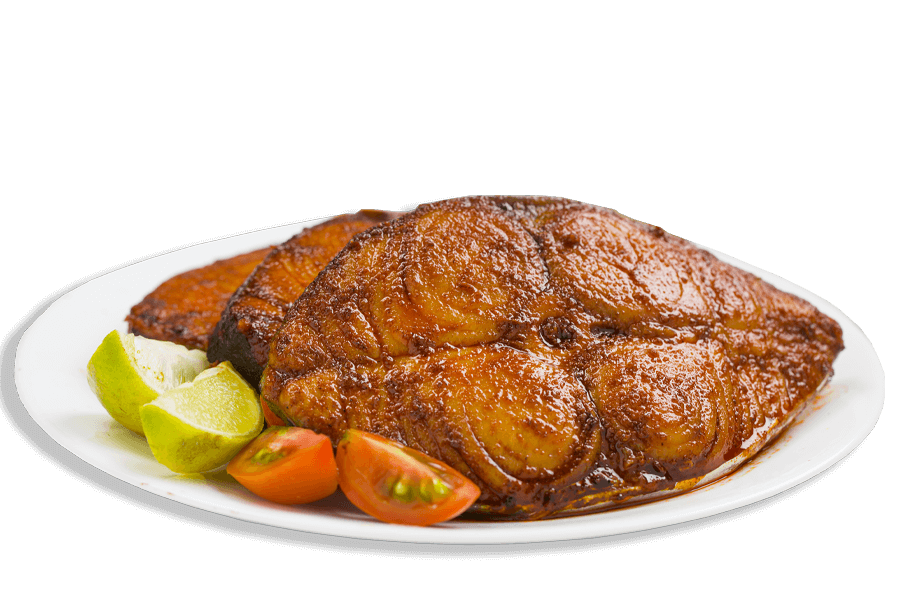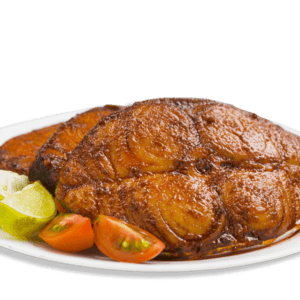 Fish Fry
Fish fillets marinated in fresh ginger garlic paste, other spices and PRIYOM fish masala and then shallow fried in coconut oil. It's a great way to start your house gatherings. If you love fish, you should not miss this one!
Ingredients
Notes
Method of preparation: 
Wash and clean the fish well. Drain off the excess water. Set aside.

In a mixing bowl, make a thick paste of all the ingredients under "for the Marinade" including ginger garlic paste, red chilli powder, turmeric powder, black pepper powder, Priyom fish masala, lemon, salt adding a little water.

Coat the spice mixture over the fish steaks well. Set aside for 30-40 minutes.

Heat a frying pan with the oil, add the curry leaves and allow to splutter for a few seconds.

When the curry leaves have spluttered, add the fish fillets and shallow fried them until they are done and crisp on the exterior. On the opposite side, flip the fillet to get an equal browning. Make sure the fish is crisped up by frying it over medium low heat.