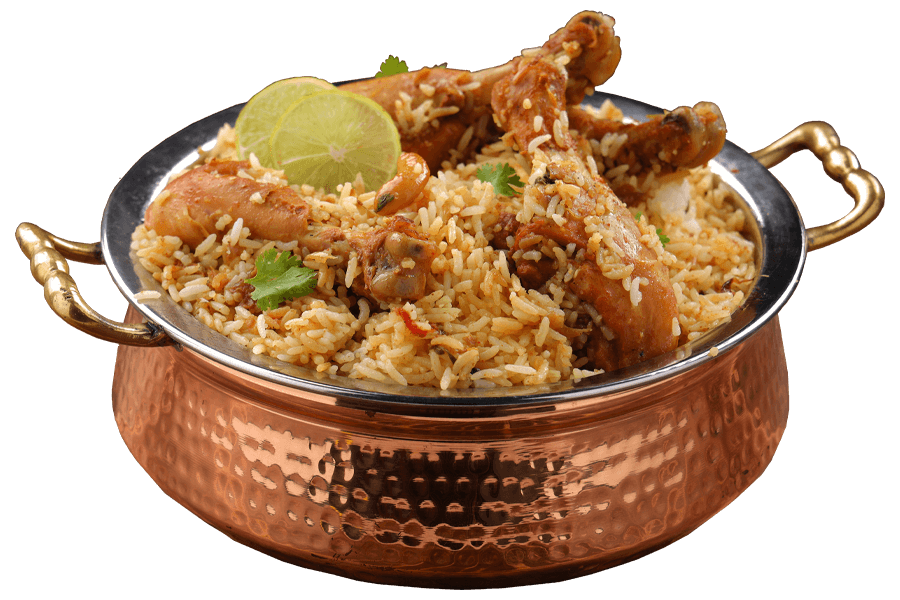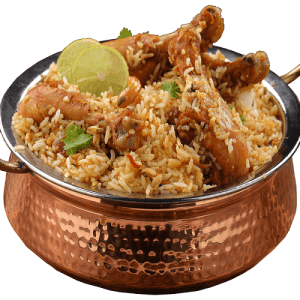 Chicken Biriyani
Super Delicious Chicken Biryani. Feel the rich taste of biryani with PRIYOM biryani masala. Fuel up your plate with the most authentic and flavourful masala.
Ingredients
1 kg

Chicken 

1 kg

Biriyani Rice

50 gms

Priyom biryani masala powder

500 gms

Onion 

1/2 spoon

Garlic powder 

2

Ginger 

8 - 10

Green Chillies

3- 6

Tomatos 

Coriander leaf, Curry leaf & Mint leaf 

as required

Cashew Nut & Kaskas paste

as required

Salt 

to taste

1 cup

Ghee 
Notes
METHOD OF PREPARATION: Cut and clean chicken, grind ingredients 5, 6 and 7 in to paste. Slice 8, 9 and keep aside. Crush cashew and kaskas in to paste. Fry onions in ghee. Add the paste the sliced ingredients. Add Priyom biriyani masala( best biryani masala ) ,chicken pieces and cook. Wash and soak rice for 15 minutes. Fry it in ghee till dry. Add required water and boil. Mix the rice and chicken and pure ghee on in. Close the lid and bake for 30 minutes placing fire brands over and under vessel then serve hot.